Prices & Stock
Due to constant price variation we are unable to update our website fast enough. Please call to check stock and prices before ordering online.
We apologise and are constantly updating, keep checking back.
Stripping, Servicing and Altering
Gunsmith Services
Our dedicated professionals specialize in stripping, servicing, altering and repairing firearms.
All second hand stock including repairs are covered for a 6 month warranty from date of collection.
Please feel free to contact us with enquiries at
info@aaronwheelergunsmith.co.uk or call us on 01484 712006
Particular parts can be difficult to acquire, our in house engineers fabricate to produce high quality counterparts, meaning there is no job we won't look at.
Find us at : 21 Bethel St, Brighouse, HD6 1JR
Shotguns
Here at Aaron Wheelers we offer a wide range of new and second hand shotguns.
All orientations are in stock,
Over and Under,  Side by side, Semi-Automatic, Single shot and hammer.
Whether your chosen discipline is clays or prefer shooting game, our team can find the perfect shotgun for the individual.
Wrong chokes? get in contact
Air Rifles
Whether your an experienced shooter or looking for your first airgun. Our staff will work with you to see what is best for you.
If your shooting targets or vermin, we have variations of airguns to fit your chosen discipline.
Here we hold a varied amount of Co2, Gas Piston, Pre charge Pneumatic and spring Air rifles. If you can't see what your looking for please give us a call on  01484 712006 or Email at Info@aaronwheelergunsmith.co.uk
Limited supply of FAC Air rifles available.
Cartridges
We hold a varied amount of brands for both clays and game.
Currently Distributors are struggling to fulfil orders. As many company's are struggling to get components.
This is making it difficult for everyone trying to get hold of cartridges.
Currently available:
GameBore;
7.5 28G Velocity +
White Gold
Black Gold
Fiocchi
TT1
Lyalvale Express
Lot's of common calibre's
Sabatti Rifles
We are the West Yorkshire supplier for Sabatti Firearms, we are offering some very nice priced rifles in the range of Sabtti, we do carry a few on stock today in .223 and 6.5 Creedmoor, some variations have a wide variety of calibre's available, so please enquire within for prices and availability.
Gunsmithing Service
When we service your shotgun, rifle, pistol & airguns.  We don't just spray oil on the outside, the mechanical aspect of the guns are taken right down to bare bones, I would compare this type of complexity of moving parts to that of servicing a carburettor, unless you know what you are doing, leave it to a professional.
Find out more
What we offer at Aaron Wheeler Gunsmith
Aaron Wheeler Gunsmith has been established since 2009, although Aaron himself has more than 35 years of experience in the gun trade.
We stock a wide range of different types of guns including airguns (sub-12ft lb legal limit) and pistols, shotguns in all configurations, rifles for both target shooting and hunting and antique guns, both new and second hand.  All of our second hand stock is fully stripped and serviced prior to sale and is guaranteed on all replacement parts and function for six months following purchase – we are very unusual in offering this length of guarantee!
As well as the retail shop, we have a full workshop and we provide repair and servicing facilities. Aaron is a specialist in airgun smithing, but is also very experienced in repairing and servicing all the different types of guns.
In addition to the guns and ammunition we hold on stock, we have a wide range of accessories and clothing from the major stockists – most of which are available via this website and can be navigated using the links above.  If there is anything that you don't see, please call or email us.
Please see the Contact page for our address and telephone numbers, as well as a map and directions to the shop.

The Gun Trade Association
Association Member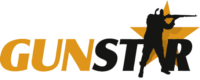 We're on Gunstar
Leading Online Guns Classifieds

Over 35 years
Serving The Gun Trade

We're on Guntrader UK

We're on Facebook
Facebook

We're on Instagram
Instagram