Update on
COVID-19
We're OPEN
Despite "Freedom Day" on July 19th, We as a company will still be enforcing our "No mask No entry"* rule until further notice, this is to protect vulnerable staff members and customers.
*This applies to everyone (exempt or not) Visors accepted
See our range of
Airguns
We stock a wide range of air rifles and air pistols, both new and second hand. Our second hand stock also includes a number of classic and vintage air guns.
Being a specialist gunsmith, all of our second hand guns are stripped and serviced before being offered for sale.
Prices Starting From
£89.95
Clothing
Checkout our clothing range
We have a large selection of hunting outdoor wear, jackets, trousers, gloves, socks, hats to mention just a few of the items.  We also stock a large range of sporting jackets and vests, we keep a large selection of sizes for both Gentlemen & Ladies clothing.
Clearance Sale
30% Off
30% off selected Clothing lines, While stocks last.
Lots of products to add
Please be patient 😊
Our site is still a work in progress, and we cannot guarentee stocks are 100% correct. If you need a particular item or price, please either
email us at info@aaronwheelergunsmith.co.uk
or ring us on 01484 712006  Thank you..
We are always updating this site 👀
Gunsmithing Service
When we service your shotgun, rifle, pistol & airguns.  We don't just spray oil on the outside, the mechanical aspect of the guns are taken right down to bare bones, I would compare this type of complexity of moving parts to that of servicing a carburettor, unless you know what you are doing, leave it to a professional.
Find out more
What we offer at Aaron Wheeler Gunsmith
Aaron Wheeler Gunsmith has been established since 2009, although Aaron himself has more than 30 years of experience in the gun trade.
We stock a wide range of different types of guns including airguns (sub-12ft lb legal limit) and pistols, shotguns in all configurations, rifles for both target shooting and hunting and antique guns, both new and second hand.  All of our second hand stock is fully stripped and serviced prior to sale and is guaranteed on all replacement parts and function for six months following purchase – we are very unusual in offering this length of guarantee!
As well as the retail shop, we have a full workshop and we provide repair and servicing facilities. Aaron is a specialist in airgun smithing, but is also very experienced in repairing and servicing all the different types of guns.
In addition to the guns and ammunition we hold on stock, we have a wide range of accessories and clothing from the major stockists – most of which are available via this website and can be navigated using the links above.  If there is anything that you don't see, please call or email us.
Please see the Contact page for our address and telephone numbers, as well as a map and directions to the shop.

The Gun Trade Association
Association Member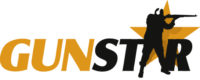 We're on Gunstar
Leading Online Guns Classifieds

Over 35 years
Serving The Gun Trade

We're on Guntrader UK